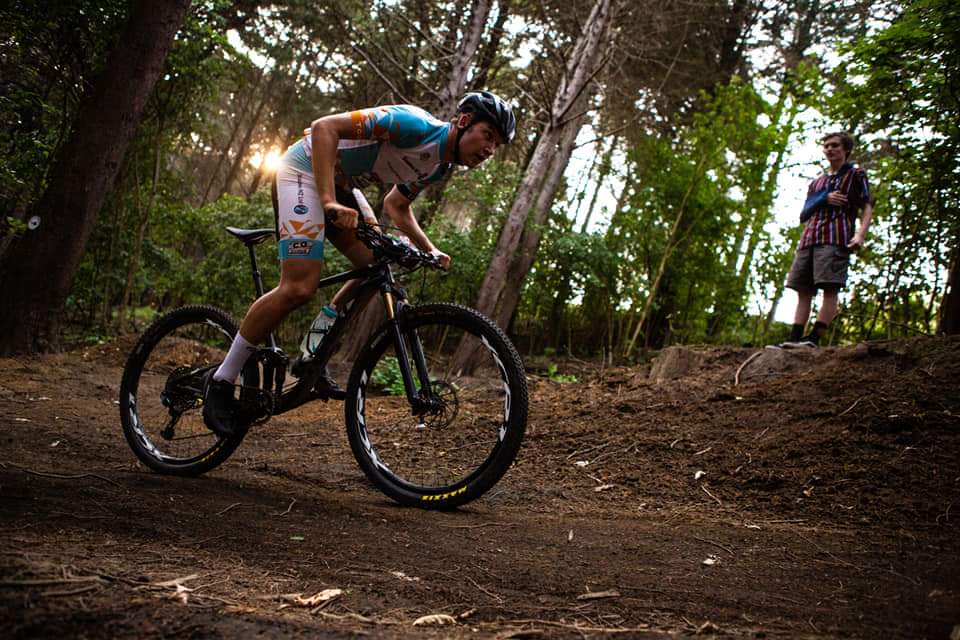 Summerhill Recreational Trails is situated on a working sheep, cattle and forestry farm in the Papamoa Hills. 
Trails have been developed for both mountain bikers and walkers and many of the trails are shared use. As the trails weave through a working farm we need to ensure the safety of all users and consideration for the farm in a working environment. Please obey all trail signs, follow the trails in the correct direction as indicated, and consider the animals and other park users.
As there is stock grazing, it is important to 
CLOSE ALL GATES
 securely behind you. Strictly 
NO DOGS
 are permitted anywhere in the park.
Mountainbike Tauranga with the assistance of many volunteers helps to build and maintain the trails at Summerhill alongside the owners of this working farm. Our club volunteers invest a lot of personal time for everyone's enjoyment and working bees are held regularly. If you are keen to get involved please join our Facebook page
to find out when the next working bee is happening. We would appreciate any trail user to give some time to work alongside us and keep these trails running mint. So come along and help us give some TLC to the trails. 
For more information about Summerhill Recreation Trails, please visit their website.
It contains all the info you need on the A1 Youth Academy, skills and confidence-building course, and the Summerhill Recreation Trails. There is also info on how to become a "Friend of Summerhill" which helps to fund the maintenance of the extensive trails.
Caution! Mountain biking can be dangerous. Please proceed at your own risk and ride within your abilities. Always wear an approved cycle helmet and protective clothing where appropriate. Stay on the designated mountain bike trails and ride in the direction of the trail arrows. Do not build new trails or modify existing trails without the permission of Mountainbike Tauranga or the farm owners. 
Please act responsibly and enjoy the trails!
NOTE: The mountain bike trails on the west side of Reid Road are for Mountainbike Tauranga MEMBERS ONLY!
Your membership fee contributes to building and maintaining the trail network. Register Now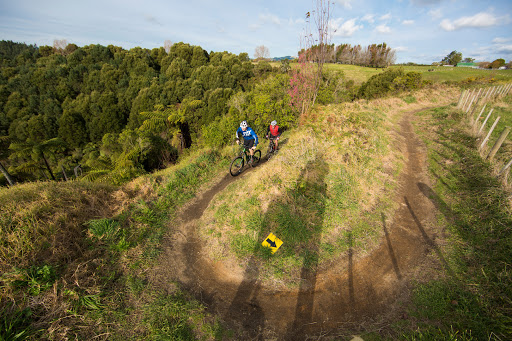 A mountain bikers playground, Oropi Grove is Tauranga's longest serving mountain bike park. The Park is on Tauranga City Council land and includes cross-country, downhill and freeride terrain featuring a variety of purpose-built jumps and drops.
The trails are mixed grades from 6 (difficult/Expert/Extreme) through to Grade 2 (family/easy/gentle)
Ensure you RIDE WITHIN YOUR LIMITS at all times.
The park can be accessed from both sides –
either Oropi Grove MTB Park 3kms up Oropi Road from the SH29 roundabout – Main Access and Car Park.
or 3 kms up Pyes Pa Road from the Barkes Corner (roundabout on top of the hill of SH29/Cameron Rd/Pyes Pa Rd), turn left onto Joyce Road. 
Your first visit to Oropi Grove should include the 'Park Loop Ride.' It is an 8.5km (40min) loop aimed at the average rider and covers the majority of the Parks 2 – 4 Graded trails. Starting at the Oropi Road Carpark > Entry Track > Pines Loop > Trail Link > South down Access Road > Over bridge > River Trail > Tomas Loop > Switchbacks Climb > Switchbacks > Ridge Track > Back over bridge > Exit Track Back to carpark.